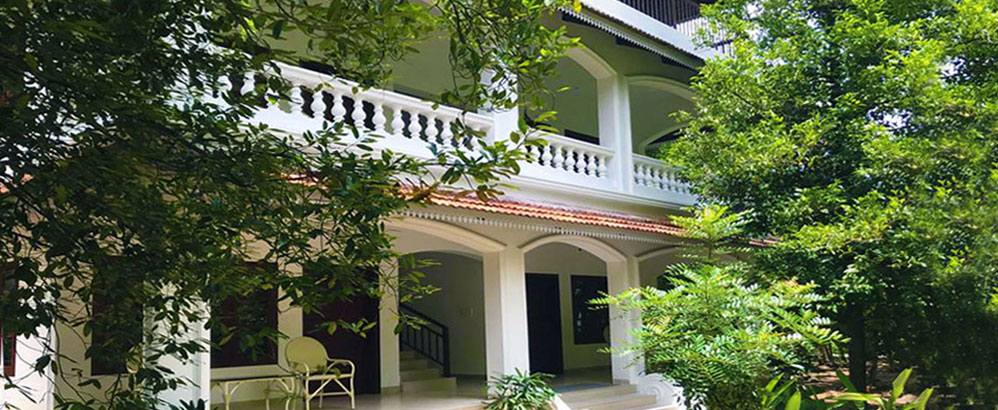 When you stay in one of the rooms in this waterfront luxury hotels in Kochi, waterfront luxury resorts in Aluva, Kochi with its four poster beds or sit dreaming on your verandah overlooking the Periyar, try listening to the nutmeg trees as their branches tap at your windows. Listen to the tales on how the Dutch traded the city of Manhattan for their fruit . About rave parties held with the powder from their seeds . Explore the covered rooftop of your bungalow and discover a place where you can make your own tales of celebrations and joy while on your stay at Once Upon the River, the best waterfront hotels in kochi.
Nutmeg is the first building that you come across in Once Upon The River , the best waterfront luxury hotels in Aluva, waterfront luxury resorts in Kochi. It has this cozy atmosphere and unparalleled privacy wherein you could find the deep peace within and relax. With beautiful balconies overlooking the river and well-furnished four bedrooms, we offer you the best waterfront luxury stay in kochi which you have been searching for. The beautiful balconies are elegantly furnished with classy pieces of furniture and touched by the Nutmeg branches. This beauty is named after the Nutmeg trees that surround her like a green blanket.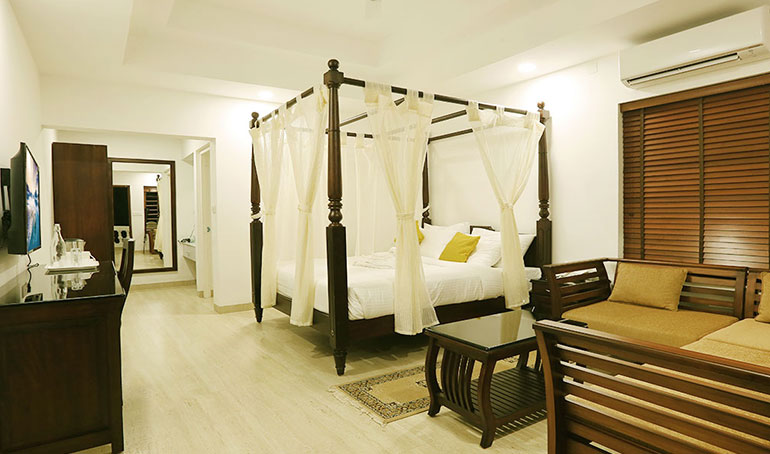 With the windows opening into the wide green with the symphony of River Periyar, we arrange perfectly furnished large bedrooms for you. Our rooms are a perfect blend of the modern and traditional set up to cater to your needs. Hurry up the magic land of blissful days in a soothing atmosphere is waiting for you here.
Tired of the busy, congested and four-walled conference halls? Have a glance at our beautiful rooftop Conference Hall at Nutmeg with air-conditioned by Mother Nature… As you see, River Periyar is here to grace your small gatherings or meetings with her presence and melodic trills of the birds. This comfy and peaceful conference hall, which can hold up to 60 people is certainly one of the best features of Once Upon The River.