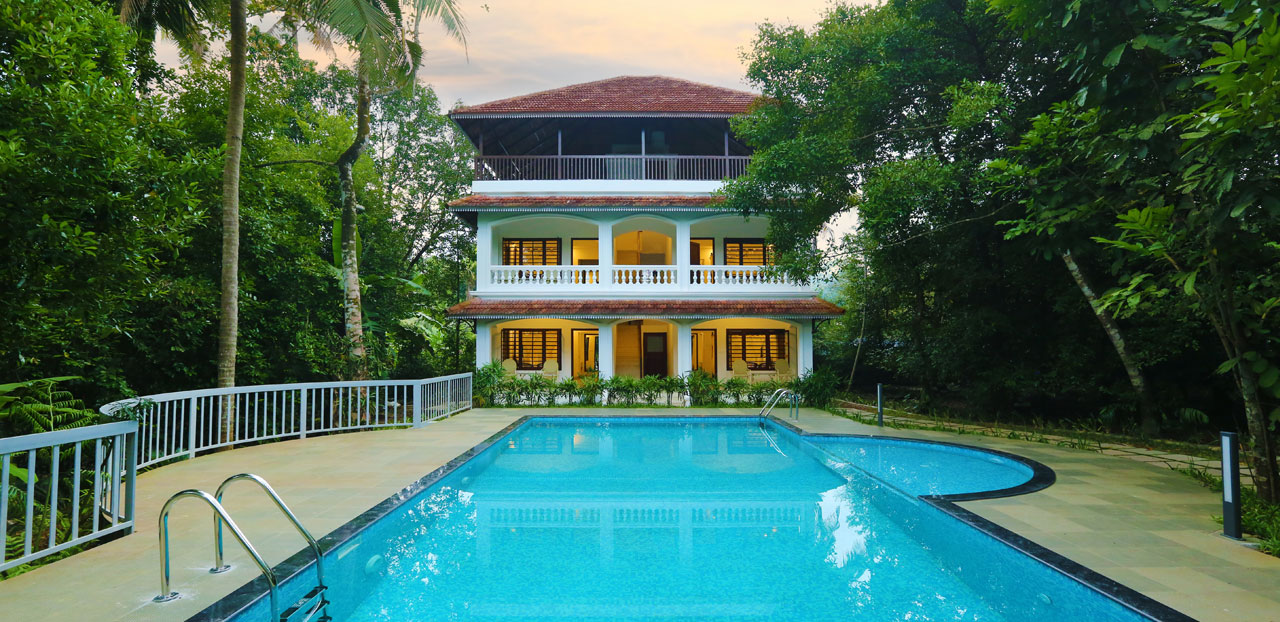 Welcome to Once Upon The Resort, a captivating boutique nature resort strategically located in the heart of Ernakulam city and in close proximity to Cochin International Airport. Offering unparalleled convenience as an airport transit resort, our enchanting retreat is the perfect choice for discerning travelers seeking a peaceful and luxurious stay.
Transit hotels near Cochin Airport often lack the charm and serenity that Once Upon The Resort effortlessly provides. Nestled amidst lush greenery and surrounded by the natural beauty of Kerala, our resort offers a tranquil escape from the bustling city life while being just a short distance away from the airport.
Our transit accommodations near Cochin Airport are thoughtfully designed to provide utmost comfort and relaxation at our transit hotel in Kochi. From well-appointed rooms to spacious suites, every element exudes elegance and sophistication. Immerse yourself in the lap of luxury, with modern amenities, plush furnishings, and picturesque views of the surrounding landscapes, ensuring an unforgettable stay.
As one of the best resorts near Cochin Airport, Once Upon The Resort takes pride in curating exceptional experiences for our guests. Indulge in a range of recreational activities, including a refreshing dip in the sparkling swimming pool, and guided nature walks through the verdant surroundings. Unwind and recharge amidst nature's embrace. Convenience is at the heart of our resort, catering to the needs of travelers seeking a stay near Cochin International Airport. With seamless airport transfers, we ensure a hassle-free transit experience, allowing you to make the most of your time with us. Enjoy the convenience of being just moments away from the airport without compromising on the tranquility of a nature resort.
Whether you're a business traveler in need of a comfortable stay or a leisure seeker looking for a serene retreat, Once Upon The Resort offers the perfect blend of luxury and convenience. Discover the allure of our luxury resort near Cochin airport and experience a harmonious union of nature and accessibility.
Choose Once Upon The Resort for your next stay near Cochin International Airport, and let us make your transit experience an enchanting journey.